Purchase/shopping Assistant
VAhut provides the service to help our foreign friends buy items from online Chinese stores such as www.taobao.com and www.paipai.com, etc. We offer secure PayPal payments and fast, reliable, low cost international shipping options. We are a professional, reliable purchasing agent that can help you buy any type of merchandise you need from China. Our goal is to keep your inventory current while saving you money.
VAhut Shopping Assistants help you buy online products from China & purchase goods from Taobao.
What is Taobao?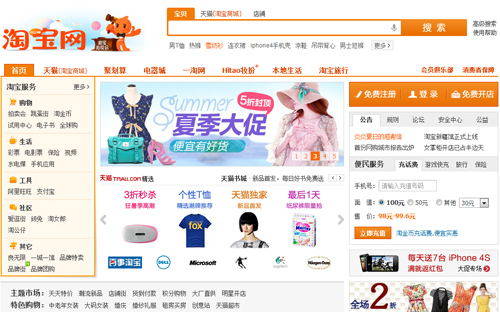 Taobao (www.taobao.com)is China's largest online marketplace, which beat Chinese Ebay within 18 months of its creation on May 10, 2003. Now Taobao.com has over 80% market share in China with both C2C and B2C transactions. Taobao reported more than 370 million registered users as of the end of 2010 and currently hosts more than 800 million product listings. In May 2011, Taobao ranked 15th overall in Alexa's internet rankings.
What is Taobao Mall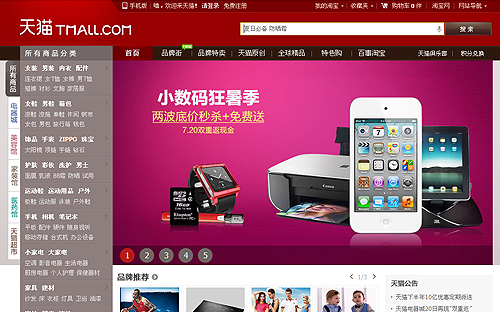 Taobao Mall ( www.tmall.com ) was first introduced in April 2008 as a dedicated B2C platform within Taobao. Since then, Taobao Mall has established itself as an online gateway for leading local and global brands to reach out to the growing Chinese consumer base as well as the destination for domestic online shoppers to purchase quality brand name goods.
Brands that have established flagship stores on Taobao Mall include P&G, Adidas, UNIQLO, GAP, Nine West, Reebok, Ray-Ban, New Balance, Umbro, Lenovo, Dell, Nokia, Philips, Samsung, Logitech and Lipton.
However Taobao doesn't have an English version or an international shipping service, so unless you live in China and read Chinese, buying from Taobao will be difficult, if not impossible. VAhut provides the service to help our clients buy items from online Chinese stores such as www.taobao.com, www.paipai.com, etc.
Our experience allows us access to exclusive merchandise from vendors at the best bargain prices. VAhut can help you buy from a Chinese online store in English and also provide cost-efficient international shipping. We aim to provide our valued customers with the best service from the finest vendors at the lowest price.
Step 1: Choose & search your favorite items from a Chinese online store.
Step 2: Copy the item links and send it to VAhut, or just tell us the description of the item you want to buy.
Step 3: VAhut will find the best price and buy the items for you.
Step 4: After delivery to our warehouse, we will check the quality and quantity of your order.
Step 5: VAhut will ship the merchandise to you.