China Factory Audits / Inspection
Factory Audits
Approving the factory where production will take place is the last step in the process of selecting a supplier. Its objective is to confirm that the factory can deliver the right product at the right time.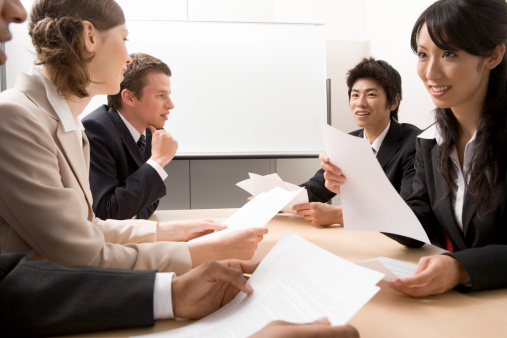 Audits comparison chart
Audits features

Simple

factory audit
For small factories

Extensive

factory audit
Best for most cases

Corporate

social audit
To protect your brand image

General profile
Photos of the building & equipment
Review of key documents
Basic verification of quality system
Basic verification of social policy
Detailed count of machines
In-depth check of quality system
Design control
Purchasing control
Storage control
Incoming & in-line QC
Final QC, Testing
Continual improvement
Social Environment Responsibility
Risks verification
Child labor
Forced labor
Health & safety
Fire protection
Freedom of association
Discrimination
Disciplinary practices
Working hours
Wage & compensation
Welfare
1 Man-day + travel expenses
2 Man-days + travel expenses
2 Man-days + travel expenses
Factory Inspection
VAhut provides rapid-response quality control service in China which is cost-effective for you.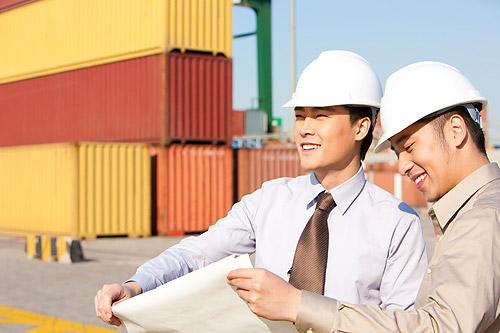 By performing inspections on your behalf, VAhut's clients are able to identify problems early with the goal of eliminating the causes. Utilized correctly, inspections save money by eliminating processing problems and ensuring that the end product meets customers' requirements and expectations.
Pre Production Inspection
What is a Pre Production Inspection?
The Pre-Production Inspection (PPI) is completed after the identification and evaluation of your vendor / factory and prior to the beginning of the actual mass production of your item. It can be completed at the factory or at the vendor office. The aim of the PPI is to make sure your vendor has well-understood your requirements and the specifications of your order and is prepared for its production.
What do we check during a Pre Production Inspection?
The materials/components: factories often use the cheapest materials they can find, and they are not always aware of restrictions in the importing country. To eliminate this risk, the inspector can draw a few samples at random and send them to a testing laboratory. He can also verify their colors, sizes, weights, etc.
A prototype: sending a sample of large product can be quite expensive. Why not send an inspector to check it and send you photos, to use as a reference for production without wasting time?
The making of the initial product(s): sometimes the buyer cannot see a "perfect sample" until the correct materials have been ordered and the bulk production processes have begun. This is the time to check whether the factory is capable of making products that respect specifications.
The processes of mass production: the buyer may have certain production requirements, which need to be checked to make sure they are implemented correctly.
The added value of the Pre-Production Inspection? We can help to:
Avoid misunderstanding
Make sure your requirements have been clearly communicated and understood
Ensure that the correct materials, colors etc. are used.
Implement corrective actions as soon as possible.
Avoid unexpected costs & delays.
Keep pressure on your vendor to complete the order accurately and on time.
Show your client(s) you care.
During Production Inspection
What is the During-Production Inspection?
The During-Production Inspection (DPI) is an on-site Product Inspection performed when 20-80% of your production has been completed and packed for shipping. This inspection of randomly selected units from all completed batches of your production informs you whether or not your factory is continuing to follow your original specifications, and if your production is still on schedule. This process identifies issues early in the manufacturing cycle, giving you the time needed to react and fix them.
What do we check during a Production Inspection? We will:
Evaluate product for safety, design, function, appearance and performance.
Check for any defects and deviation from clients' specifications.
Evaluate the packing methods and packing material.
Give practical and effective recommendations to improve quality.
Evaluate the production status and forecast if the shipment is in accordance with the schedule.
The added value of the During-Production Inspection? We will:
Monitor production quality during the mass production.
Ensure product quality and timely production schedules.
Establish communication channels with necessary information in a timely manner.
Production Monitoring
What is Production Monitoring?
Production Monitoring identifies improved-production opportunities in under-performing wells or fields. Real-time monitoring and control, or periodic intervention services, identify problems in the reservoir or wellbore construction and help you improve production with targeted remedial actions.
What do we check during Production Monitoring?
Production Monitoring will take place during production of your goods. We check different production lines and manufacturing processes and will give advice to your vendor and factory while also checking the manufactured products.
The added value of Production Monitoring? We will:
Supervise your production.
Get professional feedback on a daily basis.
Understand the factory's production and quality control processes.
Detect discrepancies early and implement necessary corrective actions.
Check the materials, condition of the machinery, the training of the operators etc.
Container Loading Check/Pre-Shipment Inspection
A Pre-Shipment Inspection is a systematic inspection of units selected at random from all batches of your order, conducted when your production is at least 80% complete.
During a Container Loading Check, our inspector will select boxes at random to confirm that each carton bears the quantity of product ordered, the quality matches the specifications and/or approved sample provided by you, and that all packaging material contains the correct barcodes, labeling, and packing materials. The entire container loading process is strictly supervised, thus ensuring all products paid for make it on the truck.
This is your final opportunity to take corrective action before your production is finished and packed.