Entering The Chinese Market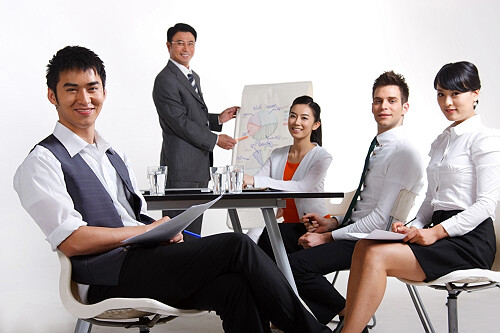 In order to do business, buy or sell in China, you must solidify real opportunities to enter the Chinese market. Other factors that facilitate your success in China are accurate communication, understanding of the culture and traveling to China.
Not only is buying and selling in China difficult, there are also risks, especially financial burdens, to small and medium sized companies. In order to minimize risk, reduce spending and ensure your success in China, you need to have VAhut help you to test the water before you fully enter Chinese market. Our job here is to help you succeed in entering Chinese market, and to turn your dreams into realities.
China market entry strategy and brand development
Know how, Can do – One stop solution
Entering Chinese market – Marketing plan creation
Start marketing to 1.3 billion Chinese people now!
Weibo account management
What is Weibo?
Weibo(meaning micro blog) is a twitter-like mini blogging platform. However, in China to simply categorize Weibo as a micro blog would not be correct as over the past year Weibo has continued to evolve past it's Twitter cousin into more a social media come ecommerce platform.
Fast Facts about Weibo
You follow people, have followers, and save favorites. Very similar to Twitter.
Photo sharing is easy, as Weibo automatically hosts images for you. Upload them from your phone or computer and they automatically appear directly inside the timeline (as with Facebook).
In addition to pictures, you can also upload audio and video. These also appear in the timeline and play instantly just like on Facebook.
As with Twitter, Weibo has verified accounts, indicated by a "V" insignia, for celebrities.
Top Weibo in China
Sina Weibo
Sina Weibo is the fastest growing and most influential social platform in China with over 200 million active users, and it is growing by an estimated 10 million new users per month. Sina Weibo is without a doubt a key element to any Chinese social media strategy where businesses are wanting to, or currently doing business in China.
Tencent Weibo
Tencent Weibo is the micro blog by Tencent, current the Number 2 in category with 180 million users in China.
What we offer
Weibo account setup and customization.
Messaging plan and creative strategy, both in English and Chinese.
Daily Discussion tweeting and monitoring.
Monthly Reporting on Weibo account growth.
Taobao Store management
What is Taobao?
Taobao is a China's largest online marketplace, which beat Chinese Ebay within 18 months of its creation on May 10, 2003. Now Taobao.com has over 80% market share in China with both C2C and B2C transactions. Taobao reported more than 370 million registered users as of the end of 2010 and currently hosts more than 800 million product listings. In May 2011, Taobao ranked 15th overall in Alexa's internet rankings.
What is Taobao Mall?
Taobao Mall was first introduced in April 2008 as a dedicated B2C platform within Taobao. Since then, Taobao Mall has established itself as an online gateway for leading local and global brands to reach out to the growing Chinese consumer base as well as the destination for domestic online shoppers to purchase quality, brand name goods.
Brands that have established flagship stores on Taobao Mall include P&G, Adidas, UNIQLO, GAP, Nine West, Reebok, Ray-Ban, New Balance, Umbro, Lenovo, Dell, Nokia, Philips, Samsung, Logitech and Lipton.
What we offer
Taobao store setup.
Personalized store decoration.
Posting of goods.
Operations and Marketing.
Client servicing
Shipment (drop shipping)
Baidu Marketing Service
What is Baidu?
Baidu is by far China's most popular search engine. It serves over a billion search results each month and has over 300 million users. In addition, they have an advanced pay per click advertising system similar to Google AdWords.
What we offer
Baidu account setup.
Strategic planning and keyword selection.
Ad copywriting.
Website analysis.
Daily management.
Weekly reports.
Other Marketing Service on Baidu
Baidu Map.
Baidu Post Bar.
Baidu Knows.
Baidu Web Dictionary.
Other Chinese Market Entry Services
Understanding Chinese market – Marketing research
Setting up in China – Any support you need including
PA and administrative assistance.
Translation.
Promotion & personalized cross-media marketing.
Transportation.
Etc.
Implementation – We are your representatives in China.